At last year's Social Media Marketing World, I had the honor of meeting up with many masterful networkers such as Steve Farber, Martin Shervington, Derek Coburn, Chris Brogan, and Marla Schulman, all of whom effectively use both on and offline means to build and nurture their networks.
Even if I am enthusiastic about the opportunities for online networking, I never dismiss the value of meeting people in real life. By contrast, I not only encourage students and professionals to take advantage of varied sets of offline networking opportunities as the bond that you can achieve face-to-face usually is stronger than the one you can develop online only. It doesn't have to be at expensive conferences but can also be during free events in your local area.
I find that on and offline interaction can build on top of each other. Networking with people online actually makes offline encounters both more fruitful and less awkward as you have already broken the ice and gotten to know a little bit about each other beforehand.
Similarly, the online interactions that you have with someone after having met the person face-to-face can be more meaningful and natural as well. Not only have you gotten an opportunity to better learn the interests and personality of the other party, but also you may have gotten a sense of how they usually prefer to communicate whether it be on or offline. Sometimes the best way to learn this is to simply ask where they prefer to communicate.
Even in cases when you have not directly communicated with someone online before you meet in person, you may still have an easier way to take your face-to-face interaction to a higher level if you know a little bit about the other party from following their online activities and public postings. It could obviously turn creepy if you reveal that you know almost too much about the other person.
Still, in most cases, I think such preparatory work helps you form a bond quicker as you can more readily find common ground. Also, most people would be pleased and flattered to learn that someone have read or viewed their updates.
Good luck in your own experimentations on how to achieve the ideal mix between on and offline networking and let me know if I can expect to see you at Social Media Marketing World in San Diego March 25-27. If you can't make it, I highly recommend you get the Virtual Pass to gain access to all the sessions from your home.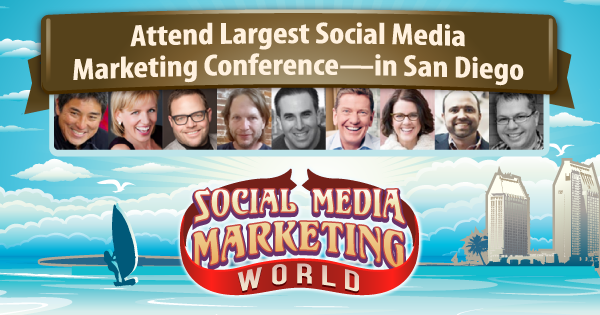 Disclosure: Some of the links on this website are so-called "affiliate links" but please note that I only recommend products or services that I either use to satisfaction personally or am confident will add value to my readers based on endorsements by people I trust.